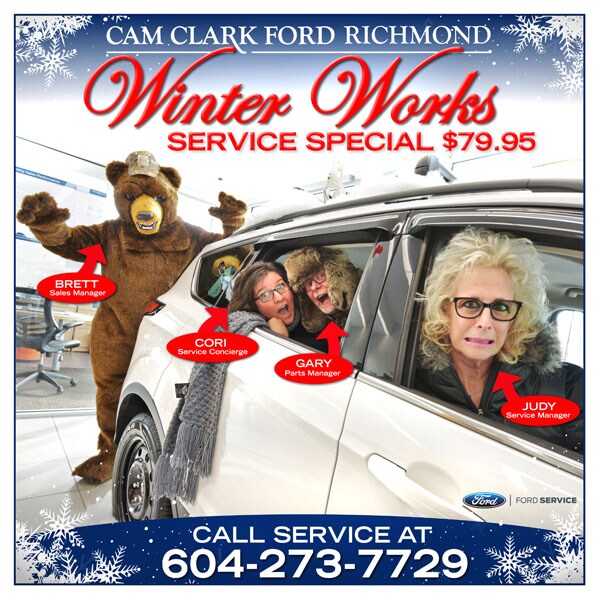 Is the thought of SNOW un-bear-able?
It's the Winter Works Service Special!

Only $79.95

✓ Oil, Lube and Filter
✓ Multi-Point Inspection
✓ Rotate Tires
✓ Check Brakes
✓ Top Up Fluids
✓ Test Battery

Call service at 604-273-7729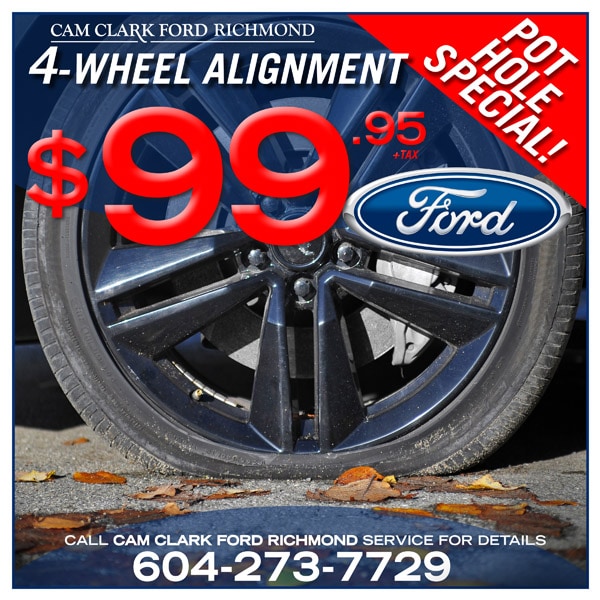 Pot Hole Special!
4-Wheel Alignment only $99.95 + Tax
Correct suspension geometry and alignment is critical to proper handling, tire life and fuel economy. Road irregularities and vehicle wear can cause your alignment to fall out of factory specification.
Call our fantastic service department at 604-273-7729

to book your "pot hole" alignment special ☺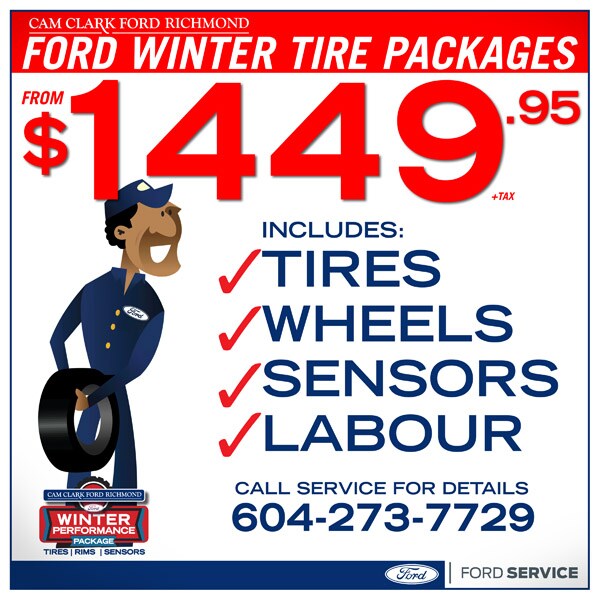 Winter Tire Packages now on Sale!
Includes Tires, Wheels, Sensors & Labour...
Ford Escape 2013-2019 $1449.95 (17")
Ford F-150 2012-2019 $1494.95 (17")
Ford Explorer/Flex/Taurus 2011-2019 $1789.95 (18")
Ford Edge 2015-2019 $2249.95 (18")
Call service at 604-273-7729 for details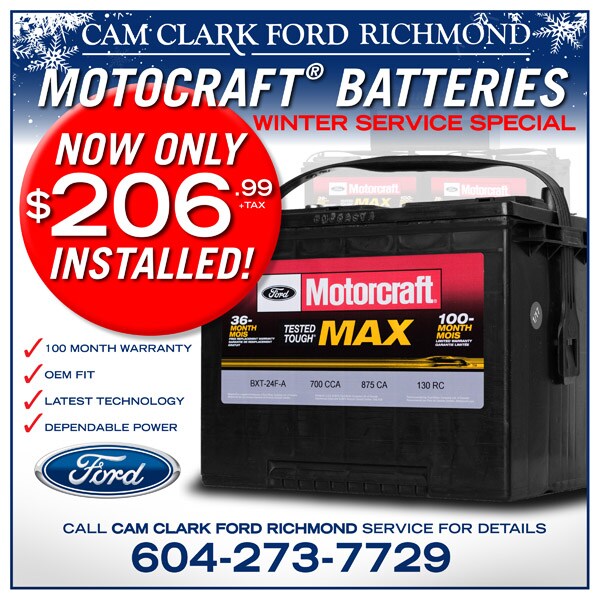 Do You need an energy boost? ✨

How about a new genuine Ford Motocraft battery!!!
ONLY $206.99 INSTALLED

Call one of great Service Advisors for more details at 604-273-7729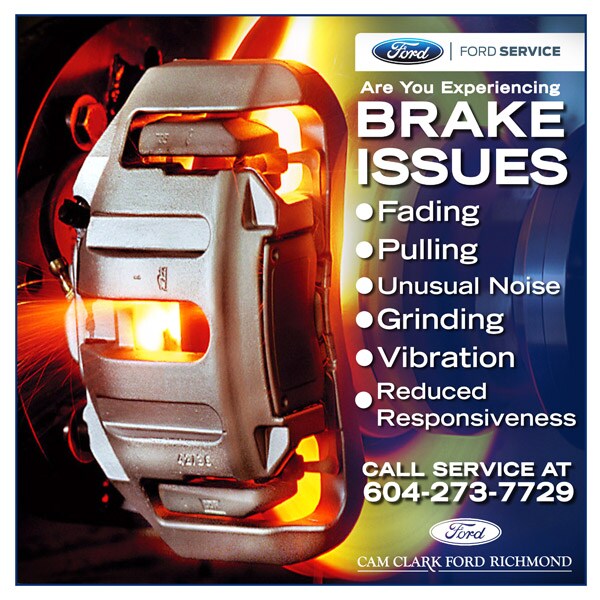 Braking Issues?
Brakes are one of the most important safety systems on your Ford vehicle and should be inspected as part of your routine maintenance schedule.
If you are experiencing any of the following 'abnormal' braking issues please make sure you have your brakes checked ASAP! Call our award winning service department directly at 604-273-7729


REDUCED RESPONSIVENESS or FADING
If your brakes are not as responsive as they should be or if the pedal "sinks" toward the floor, this could be an indication of a leak in the braking system. It could be an air leak (in the brake hose) or a brake fluid leak. One telltale sign of a brake fluid leak is the presence of a small puddle of fluid when the car is parked.

PULLING
If your vehicle "pulls" to one side while braking, it may be a sign that the brake linings are wearing unevenly or that there is foreign matter in the brake fluid. Your vehicle may need a brake adjustment or to have the fluid drained and replaced.

GRIND,GROWLING or UNUSUAL NOISE
This loud metallic sound means that you have worn down the pads completely, most likely beyond replacement. The grinding or growling noise is caused by the two pieces of metal (the disc and the caliper) rubbing together. This can "score," or scratch your rotors, creating an uneven surface. If this happens your rotors will need to be replaced.

VIBRATION
A vibration or pulsating brake pedal is often a symptom of warped rotors (but can also indicate that your vehicle is out of alignment). Warped rotors can be caused by brake over heating and can cause stability and control problems!

Book your Cam Clark Ford Richmond Service Appointment today at 604-273-7729