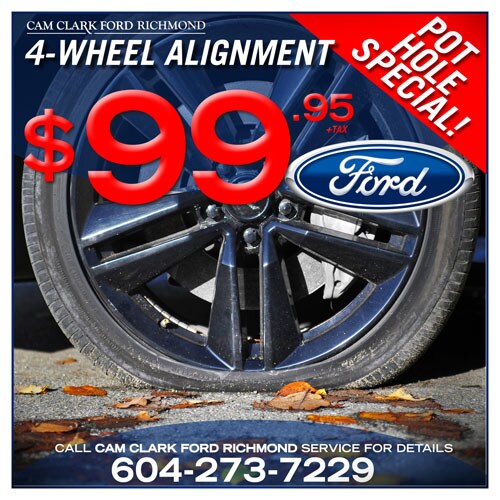 Pot Hole Special!
4-Wheel Alignment only $99.95 + Tax
Correct suspension geometry and alignment is critical to proper handling, tire life and fuel economy. Road irregularities and vehicle wear can cause your alignment to fall out of factory specification.
Call our fantastic service department at 604-273-7229

to book your "pot hole" alignment special ☺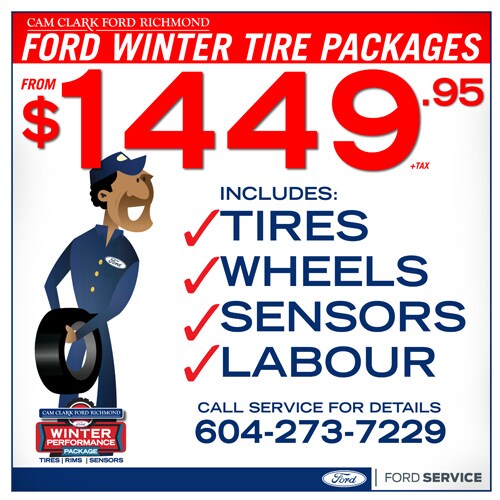 Winter Tire Packages now on Sale!
Includes Tires, Wheels, Sensors & Labour...
Ford Escape 2013-2019 $1449.95 (17")
Ford F-150 2012-2019 $1494.95 (17")
Ford Explorer/Flex/Taurus 2011-2019 $1789.95 (18")
Ford Edge 2015-2019 $2249.95 (18")
Call service at 604-273-7729 for details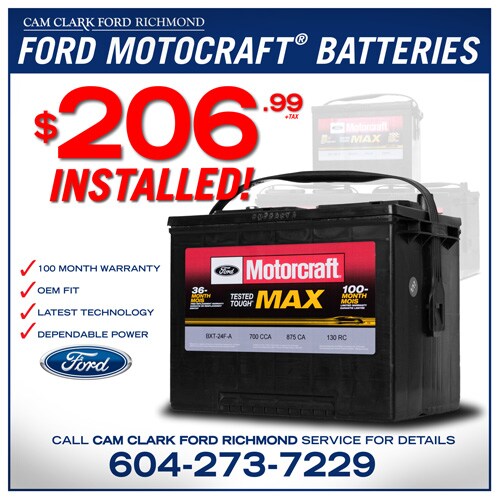 Do You need an energy boost? ✨

How about a new genuine Ford Motocraft battery!!!
ONLY $206.99 INSTALLED

Call one of great Service Advisors for more details at 604-273-7229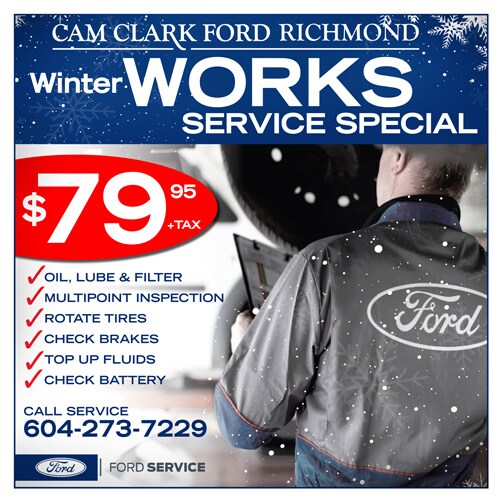 It's the Winter Works Service Special!

Only $79.95

✓ Oil, Lube and Filter
✓ Multi-Point Inspection
✓ Rotate Tires
✓ Check Brakes
✓ Top Up Fluids
✓ Test Battery

Call service at 604-273-7729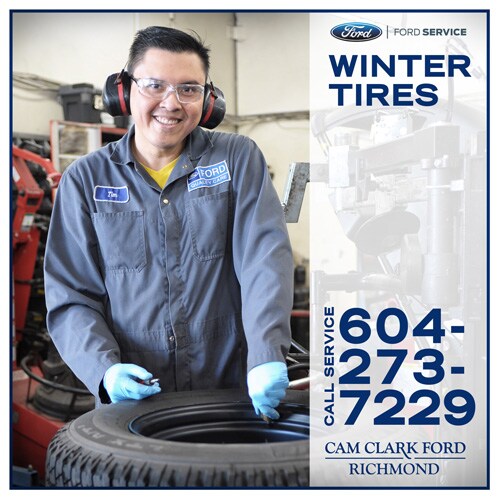 WINTER TIRES

Get ready for winter with the Cam Clark Ford Richmond Winter Tire Sale!

SEE YOUR SERVICE ADVISOR FOR COMPLETE DETAILS